About ECOvica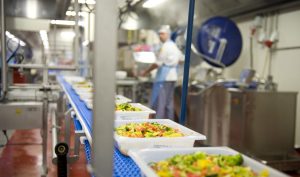 Welcome to ECOvica!
Ecovica is a family commercial and service company with over twenty years' experience in the market specializing in the sale of mushrooms and forest fruits. We are a business partner to several small and medium companies based on food products. The seat of the company is the Podlaskie Province and we obtain our products mainly from that region. We kindly invite you to learn more about our offer. Producing safe foods is one of our most important aims, and this is why we consistently focus on the highest quality. All our products are carefully selected before they are sold to our customers. Among our offerings we have fresh, dried, and frozen mushrooms, as well as edible snails and honey. Our offer includes organic products acquired from a pure and natural environment. We supply chain stores, catering companies, and restaurants.
We look forward to doing business with you!
What customers think about us
Karolina Gisak
Towar bajeczny, grzyby zawsze świeże, dodatki pierwszej jakości, obsługa przemiła. Polecam każdemu!
Krzysztof Bas
NAJLEPSZY TEGO TYPU SKLEP PO TEJ STRONIE WISŁY…….I NAJLEPSZA OBSŁUGA…SKLEP WARTY POLECENIA…..
Klara Borzym
Polecam wszystkim,nawet tym,którzy do grzybów mieli nie po drodze…mniam 🙂
Karol Gierałtowski
Najlepszy sklep w naszym rejonie. Jak po owoce to tylko do ECOVICA. Polecam